Christmas is Here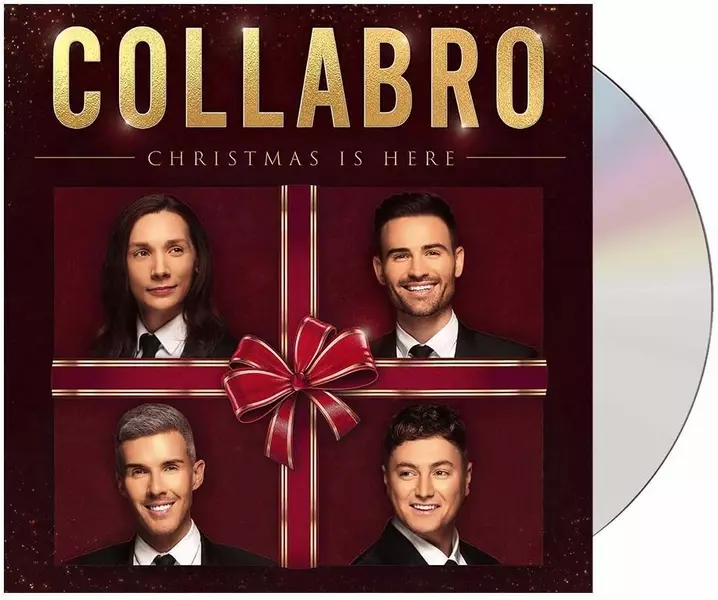 We have been very lucky to keep busy these last few months when so many of our talented colleagues in the business are struggling to make ends meet. Public concerts are showing few signs of returning any time soon, despite the concert halls and theatres working so hard to keep going and it is frustrating when not one case of COVID has been reported from a theatre or concert performance.
On a happier note, the album we made over the summer with Collabro, Christmas is Here has been released this month and we've really enjoyed watching the Collabro lads appear in streamed concerts online and on telly and radio, this week they were great on the Titchmarsh show! I can't believe it has been six years since they won Britain's Got Talent, what a journey and they are still such a lovely bunch to work with, not to mention they are singing better than ever.
Released in November was another album we produced, Keep Smiling Through. This album celebrated the life and music of Dame Vera Lynn and was a real honour to produce this CD with Decca and Virginia, Vera's daughter. It isn't easy to do justice to such a wonderful lady and musical icon in just one album, but it is certainly a privilege to try. I also made my first radio programme on BBC Radio Sussex and Surrey, talking about her life and music with the likes of Alexander Armstrong, Alfie Boe and Aled Jones who all worked with her, it was daunting but I really enjoyed it.
Finally, and this is happening in just two days time, we were very pleased and grateful to receive an Arts Council Grant to stream out annual Family Christmas Concert from the Brighton Dome. We've produced this concert every year since 2004, with the Brighton Festival Chorus, the Brighton Festival Youth Choir and the Royal Philharmonic Orchestra. It is festive and fun and we love seeing all the different generations who come every year to join in the music-making. This year, it will be streamed on December 23rd, at 6pm. We will all still be there, albeit in lower numbers and socially distanced (luckily the Dome is enormous). There are still terrible jokes, sent in by the public, all your favourite carols, you still get to join in on the Twelve Days of Christmas, there is a virtual children's choir and we had entries for the virtual O Come all Ye Faithful from as far afield as Toronto.
Still time to get a ticket: https://brightondome.org/event/27519/sussex_sings_christmas/
Wishing everyone a very Happy Christmas and here's to better times in 2021.