Shakespeare to Syrians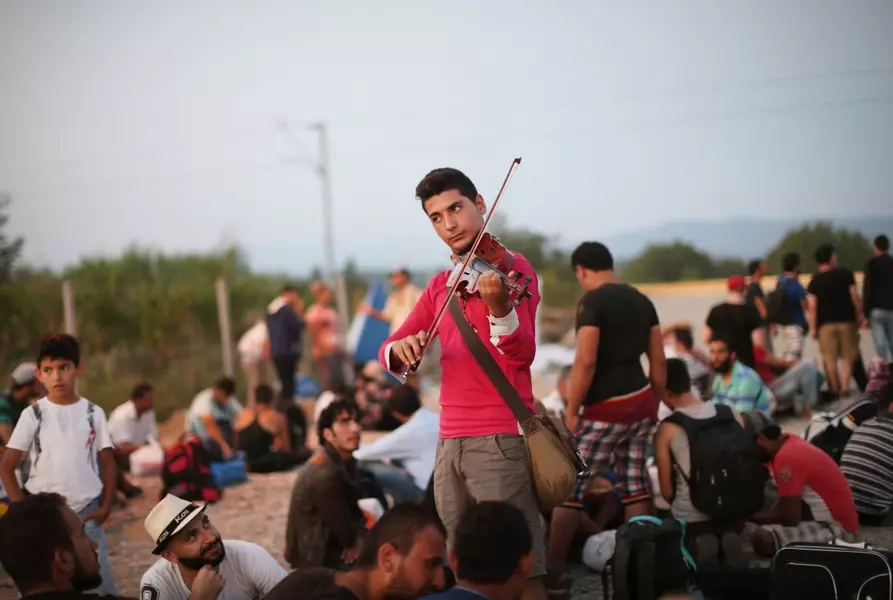 Last Saturday was the 400th anniversary of Shakespeare's death and James spent the day in Stratford Upon Avon celeb spotting with the BBC Singers. They did a couple of live broadcasts with James conducting while they were there; they had to justify their day out after all.
It turned out that a lot of people also thought it would be fun to spend the day hobnobbing with acting royalty, and even real royalty, so much so, many of the BBC Singers and James couldn't get on a train to Stratford as it was so overcrowded. Their plea to squeeze on if anyone wanted to come to their concerts fell on deaf ears, which meant getting a later train resulting in them running into the venue 5 minutes before they were live on air. I pity the producer waiting for them all.
It feels rather petty to grumble about a difficult journey in the light of the violinist I'm flying to Germany to hear today. This 20 year old Syrian made the treacherous journey from Syria to Greece in a boat. He is pictured here at the Greek/Macedonian border playing a violin someone gave to him after his own was lost over the side of the boat. Humbling stuff.