Christmas Concert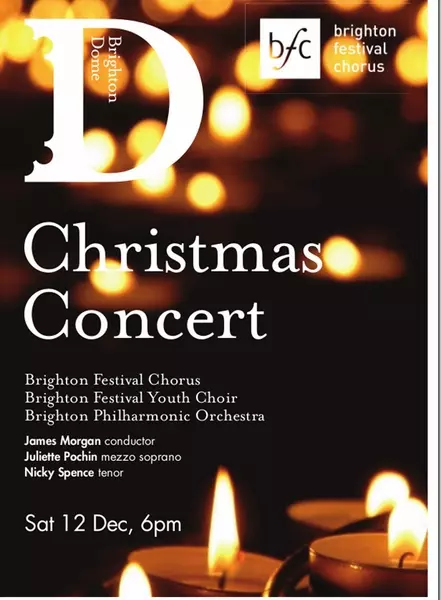 In the words of Noddy Holder:
"It's Christmas"
For James and me that means a return to the Brighton Dome this Saturday, December 12th for the annual Family Christmas Concert with Brighton Festival Chorus, Brighton Festival Youth Choir and the Brighton Philharmonic Orchestra. You might have seen the chorus earlier this week surprising commuters in Brighton Station with a flashmob performance?
We are delighted to welcome back the tenor, Nicky Spence, who is
flying in especially for the occasion and for the first time ever, we will be allowing a member of the audience to conduct the Hallelujah Chorus. If you are interested in having a go, scribble your name down and put it in the box next to James' podium in the interval of the concert.
Earlier this week we gave an interview on BBC Radio Sussex with Danny Pike and he asked whether you needed any experience to enter this draw. Having replied in the negative, it has since occurred to us that it might be worth at least a quick listen through to the piece before you turn up on Saturday….